BeverlyHillsEstateSale.com strives to satisfy our customers with wonderful items at great prices. We buy and sell estate and antique jewelry as well as a full line of antiques. Each piece is selected by me, David Newman. I carefully examine each item before offering it for sale to ensure your satisfaction. I describe my merchandise accurately so you know what you are buying. BeverlyHillsEstateSale.com offers a 100% money back customer satisfaction guarantee on every item we sell. Any item may be returned within 7 days of receipt for a money back refund minus any shipping costs if you are not delighted with your purchase.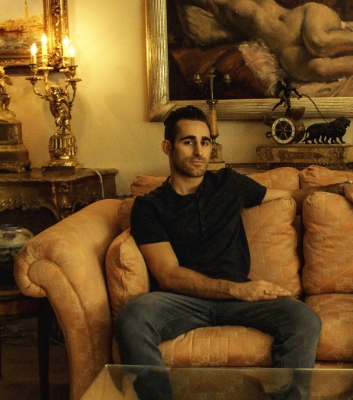 I grew up in this business, I share my family's passion for antiques, art, and jewelry. I have traveled on many buying trips, completed numerous appraisals, exhibited at hundreds of antique shows, and attended auctions worldwide. I have seen the positive changes the Internet has made for collectors and dealers to be able to buy and sell antiques and jewelry much more efficiently. I am the founder and president of BeverlyHillsEstateSale.com.
Having the learned skills of an expert appraiser, antique and jewelry dealer, I carefully examine every item and describe it honestly before listing it for sale. Our customer's satisfaction is our primary goal. It is the life's blood needed to be successful and grow in this business.
Whether your purchase is large or small, you will always receive my dedicated personal attention and service. We look forward to helping our customers build the finest collections possible by searching the world for the objets d'art they desire.